A Smoky Mountains Christmas
Nothing spells Christmas joy better than celebrating Christmas in the Smokies in a cozy log cabin in the Great Smoky Mountains. Stockings arranged on the mantel while a fire roars in the fireplace, mom or dad flipping pancakes and frying sausage and – if you're lucky – a light snow falling. If you can picture that, you can experience it! Plan now to spend the sacred season in these beautiful hills and make memories to last a lifetime.
You might think that leaving home behind means ditching tradition, but nothing could be further from the truth. The cozy, homey vibe of the hundreds of rental cabins and chalets in the Great Smoky Mountains makes for an enhancement of all of your normal family traditions. With all there is to see and do here, you can add new traditions! Most cabins have full kitchens opening to the family room, which means traditional meals can be served just the way they would be at home, with an emphasis on togetherness.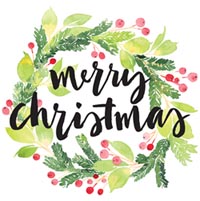 Some cabins are already decorated for Christmas by their owners and sit ready for renters to enjoy the season surrounded by cheer. If you rent one that is not, ask ahead if you can bring your own Christmas tree. You could revive an ancient Christmas tradition which calls for putting up and decorating the tree on Christmas Eve.
If you're like most families and enjoy driving and looking at Christmas lights, a cup of steaming hot chocolate in hand, you are in for a real treat up here! Shadrack's Christmas Wonderland near Sevierville is a MUST-SEE drive-through Christmas light extravaganza. At only $25 per car or vanload, it's a steal of a deal considering the high quality and amazing variety of the light displays set to Christmas music! There is also a petting zoo and delicious food, and it's become an annual tradition for local families and tourists alike. Go through the drive-through at the McDonald's right next door and get a mocha to sip while touring the lights.
It's great fun to do all last-minute Christmas shopping in pedestrian-friendly downtown Gatlinburg! There are so many beautiful gift shops offering thousands of gift options. Enjoy this tradition under the beautiful decorations and thousands of twinkling Christmas lights that make the city magical this time of year, then refuel at one of the many wonderful restaurants.
However you choose to enjoy Christmas in the Smokies, one thing is certain: you'll always remember it fondly. You may decide to make it an annual tradition, adding friends and family to your party every year!