In Cabin Thanksgiving Dinner
Going on vacation for the Thanksgiving holiday doesn't mean you need to forego the traditional Thanksgiving dinner complete with turkey, ham and all the trimmings. If you're staying the Gatlinburg and Pigeon Forge area, you have several flavorful and convenient options from which to choose. Book your cabin and order dinner for a relaxing and stress-free Thanksgiving in the Smoky Mountains.
Each of these local businesses offer "heat & eat" traditional dinners available for pick up as late as Thanksgiving day. Select their complete meals or create your own dinner menu with ala carte options. Plan ahead and order well in advance! You'll want to confirm menu items, prices, and pick up dates and times because you sure don't want to miss the big game spending time in the kitchen!
Restaurants: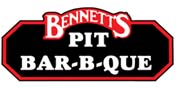 Bennett's BBQ
2910 Parkway, Pigeon Forge | (865) 429-2200
714 River Road, Gatlinburg | (865) 436-2400
Sunday-Thursday: 8 a.m.-10 p.m.
Friday & Saturday: 8 a.m.-11 p.m.
Purchase your entire turkey dinner for up to 10 people or purchase an individual, whole smoked turkey or ham.
Corky's
3584 Parkway, Pigeon Forge
(865) 453-7427
Open Thanksgiving Day at 8 a.m. for pickup
Choose Corky's holiday meal package or create your own traditional dinner with individual ala carte menu items. There's all the good stuff including Mac & Cheese!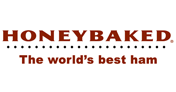 Golden Corral
3610 Parkway, Pigeon Forge
513 Winfield Dunn Pkwy, Sevierville
(865) 774-8004
Offering prepared menus for feeding 6-8 or 10-12 people along with ala carte items including traditional and not so traditional fixin's. No crowd too large!
HoneyBaked Ham
2740 Teaster Lane, Pigeon Forge
(865) 429-4267
Monday-Friday: 10 a.m. – 6 p.m.
Saturday: 10 a.m. – 5 p.m.
Create your own menu with HoneyBaked Ham's 'Reserve for Pickup' option. Order online and schedule date and time for in-store pick up.
Grocery Stores: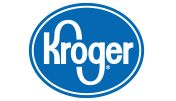 Food City Holiday Dinners
741 Dolly Parton Parkway, Sevierville | (865) 908-3710
3625 Parkway, Pigeon Forge | (865) 453-4977
1219 East Parkway, Highway 321, Gatlinburg | (865) 430-3116
Kroger
220 Wears Valley Road, Pigeon Forge | (865) 429-0874
702 Winfield Dunn Pkwy, Sevierville | (865)-429-1198
Publix
2656 Parkway, Pigeon Forge
(865) 774-2030
Happy Thanksgiving to you and yours!